Reviews
Like revisiting your favourite book or getting lost in thought, recalling a tryst can keep the pleasure alive in our minds. I invite you to read what I've been up to.
She has Legs For Days…
"I came across Vivienne's profile and decided to reach out for a duo, booking was simple and easy. The location was a really upscale condo, when I entered Vivienne offered me a glass of wine and chit chat for a bit, then went into the bedroom.

In case you haven't met Vivienne (you should), she's a tall, leggy redhead, I LOVE legs so that was an instant turn on. She's also a very classy and well educated lady, she speaks fluent French which was also sexy as hell. I made a outfit request (stockings and heels) and she happily obliged.

The most memorable part of the experience was the passion she brings into the session, you can tell she enjoys what she does, and of course she is good at what she does.

We engaged in lots of DFK and BBBJ (my personal preference was no sex, bite me), it took me a bit longer than usual to finish but she was very patient with me.

She was also never a clock watcher, after I was done, we laid around and chatted for some time, until I realized it was probably time to go.

Overall 10/10, great lady and great experience, if you haven't met Vivienne yet, you are missing out."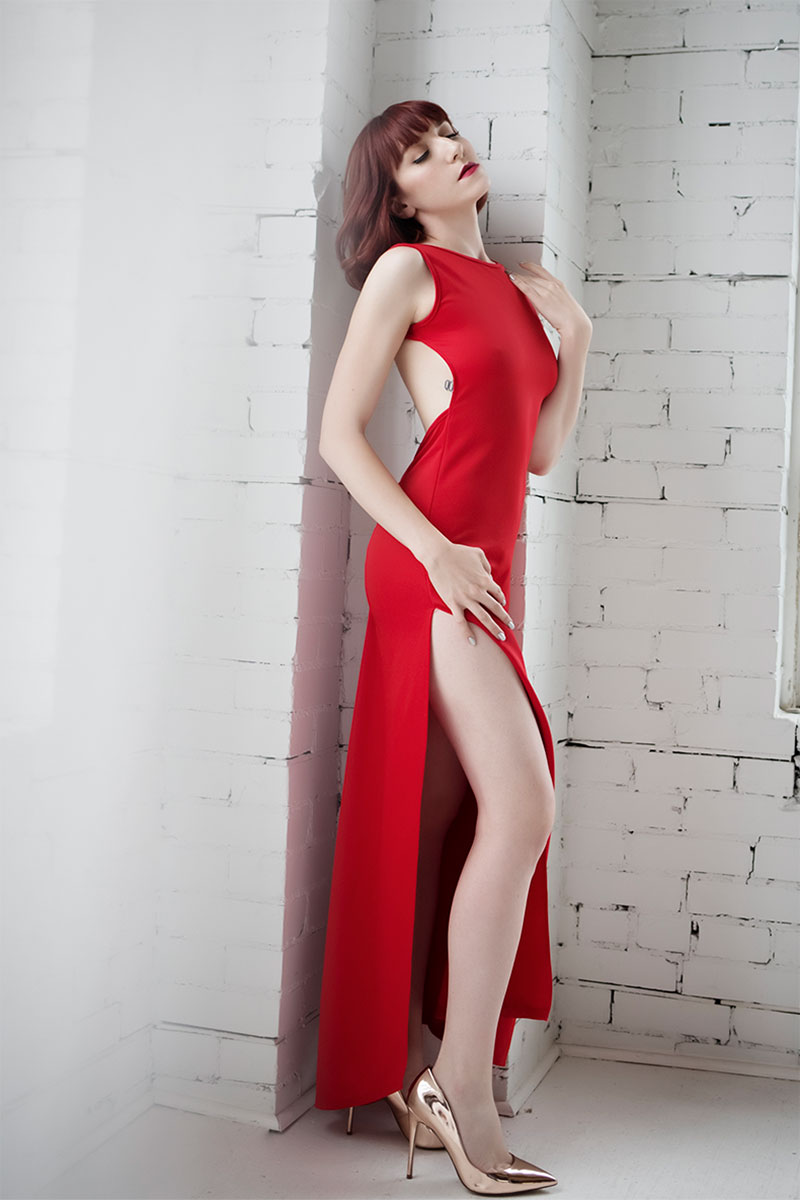 ---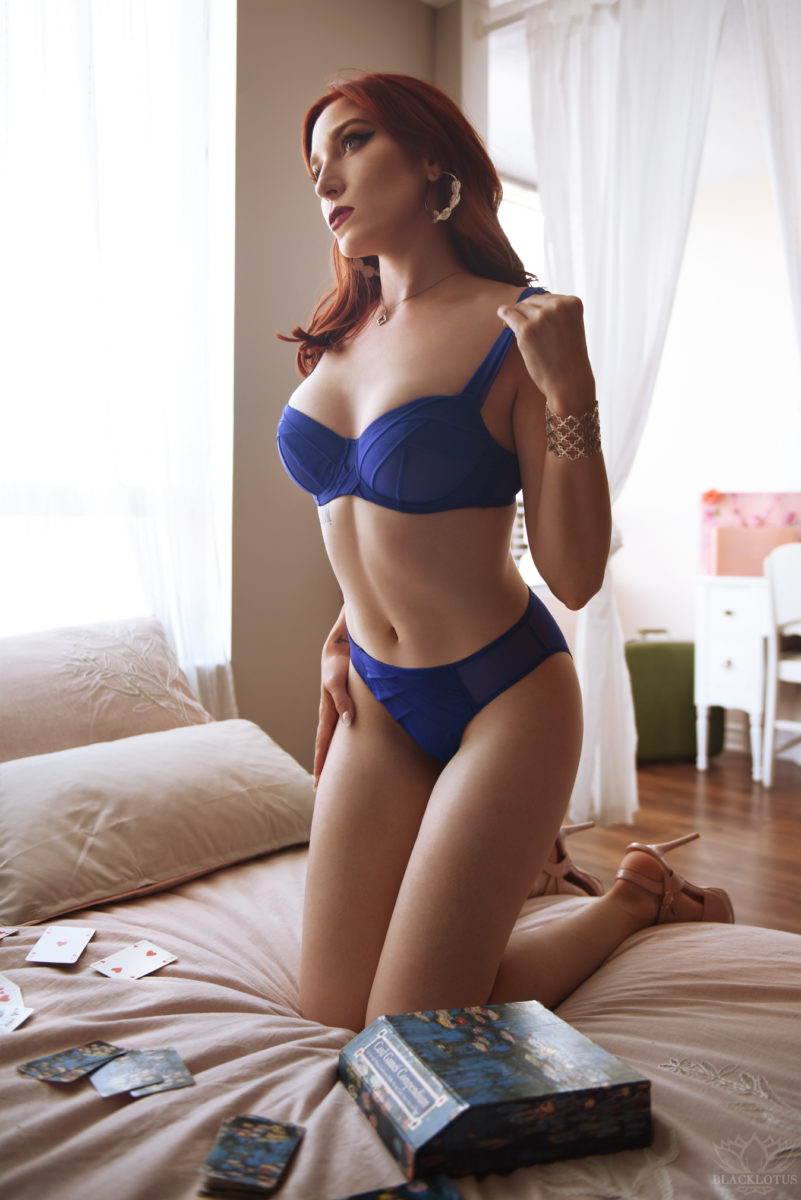 A Mature Gentleman's Delight…
"Vivienne is beautiful, witty and welcoming. What's really striking about her is her maturity- despite being in her mid-twenties, she is wise beyond her years. Don't let her tight body and charming smile fool you! She's an excellent conversationalist, an even better listener, and a wicked lay. It's almost hard to believe that behind her initial shyness lies a raunchy, insatiable sexpot. Think the type of woman you want to take out to the ballet or out to dinner, but can't resist touching her from the sheer sexual energy.

To sum up my experience with Viv in one quote:

"I have seen the bird of paradise, she has spread herself before me, and I shall never be the same again"
(R. D. Laing)"
---
A Morning Encounter on the West Coast…
"I met Vivienne this past week for a morning encounter while she was visiting from Toronto. When I met her at her incall, I was struck by her adorable nature, warmth and charm. We chatted for a while to intro ourselves. Vivienne has classically good looks, with creamy porcelain skin, copper hair and an incredible body. While more GFE style, Vivienne is skilled and passionate.

Vivienne was easy to set up an appointment with. The communication was by email. It was easy and quick response back from her. I can tell you one thing and that is everything that I was hoping for in our encounter was provided with enthusiasm, a high degree of skill and lots of passion.

Now that I have met Vivienne I wouldn't think twice about taking her on a date to the finest of restaurants, or the the ballet. Vivienne is quite the fashionista to say the least, I think this girl could dress up or down without a problem for any occasion. She would fit in just right also for a day on the boat, a walk around Stanley Park or whatever…. as long as we ended up back for a little intimate time. It would be quite the date!

Call her guys you won't be disappointed that you did."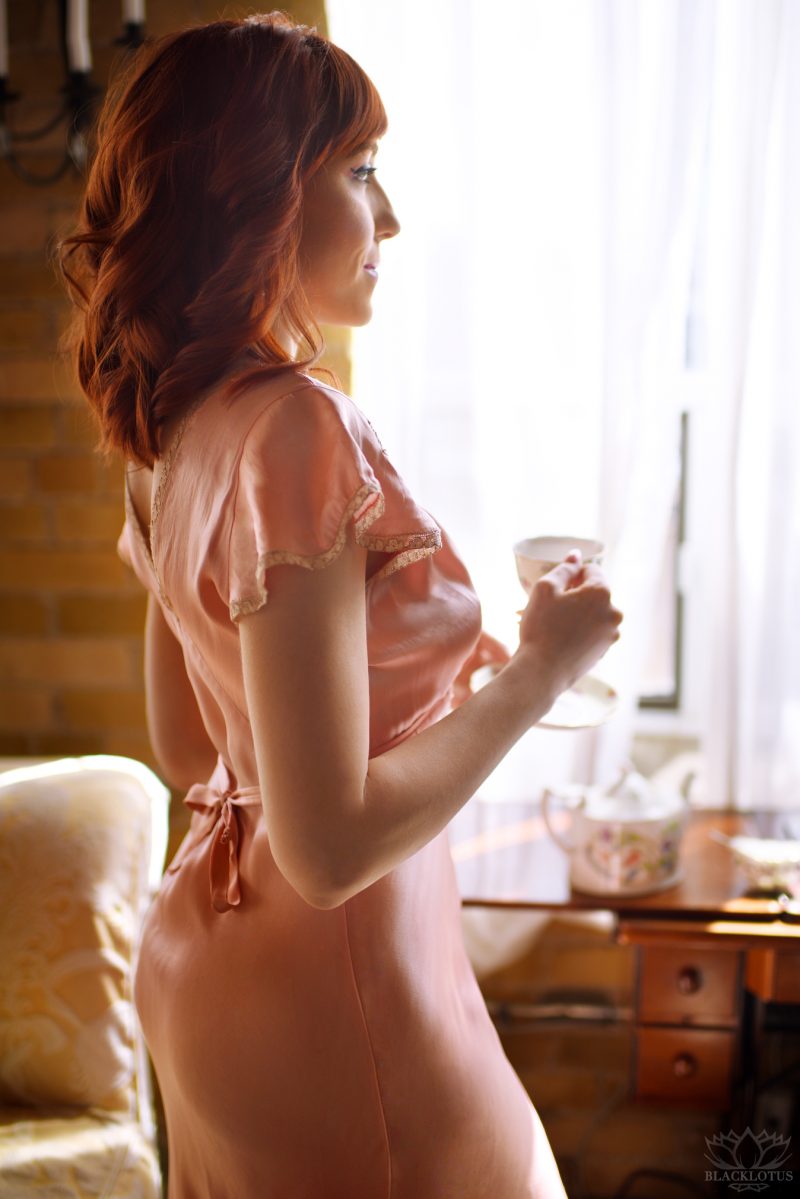 ---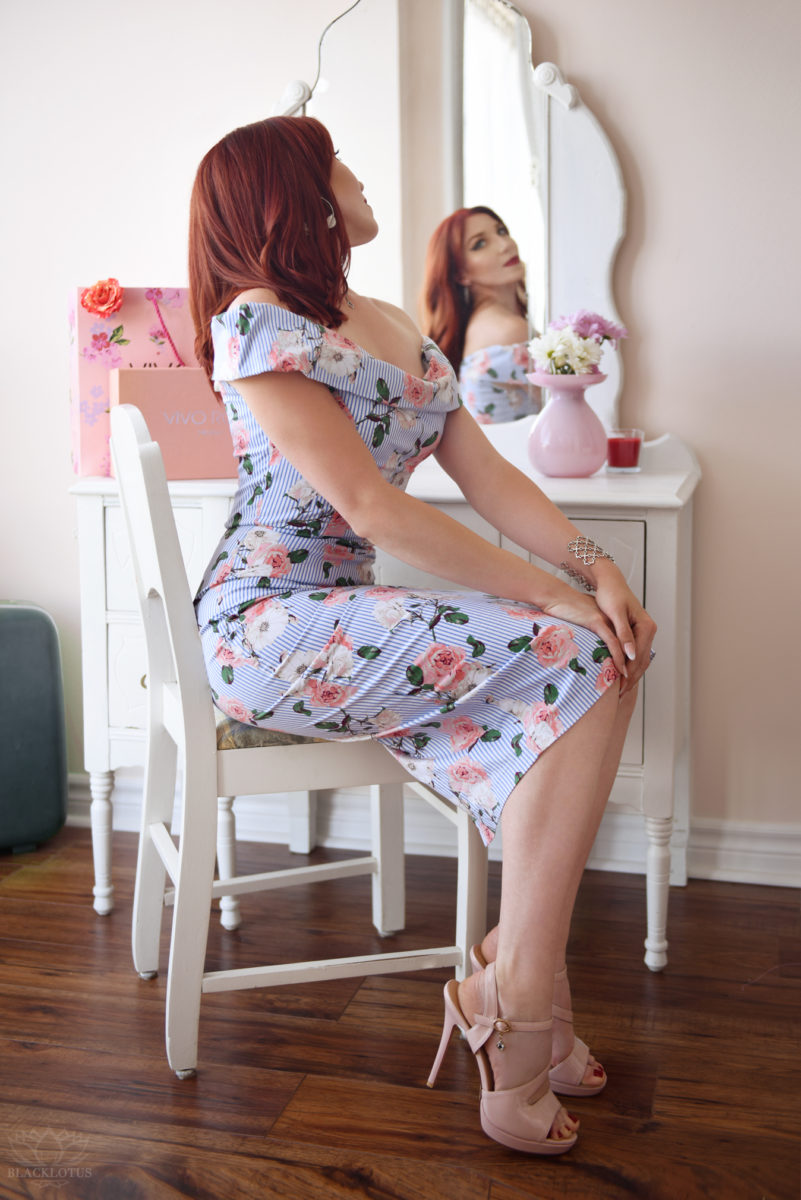 A Delightful Duo…
"I got in touch with Vivienne Lawrence a couple of weeks ago and requested her to organize a duo with Simone Loren. Booking was easy, but waiting for the day was not.

We finally met at a nice DT condo with underground parking. This was my very first duo experience and I was excited and a bit unsure of what to expect. Vivienne welcomed me with a disarming smile and introduced me to Simone.

Vivienne is a classic red-head beauty – gorgeous face with piercing eyes, tall, slim figure that'll make you skip a beat when she bends over. She was so warm and friendly and put me at easy immediately.

Simone has a sexy hourglass figure that is sure to turn heads when she passes by. She is equal parts gorgeous and cute. It's so easy to loose track of time gazing at her face and kissing her lips.

After a quick shower, I joined the ladies on the bed. I thought being with two beautiful women would be too overwhelming but what followed was felt so natural, passionate and sensual, all thanks to the experience of these very fine ladies. Both of them were very generous with their affections to me and to each other. Each of us took turns being the center of the attention, though I think I got more of it We did all of the GFE stuff but with double the intensity.

I had imagined so many scenarios of how I'd like to finish, I even looked at some porn for inspiration but finally decided to just not think about it and go with the flow. That worked well cos it was so much better that anything I could've planned. We finished in mish with all three of us sharing one deep kiss.

A threesome is every (or at least most) mans' ultimate fantasy. Simone and Vivienne were fantastic. I'm so glad they were my first."
---
A Mischievous Beauty Beyond Measure…
"A fellow SW described Vivienne as so beautiful it sometimes hurt to look. If you have ever seen her photos and her in real life, you'll understand that statement. Those eyes are the stuff of every rock ballad ever written, and I have caught myself melting on the inside so many times I worried how ridiculous it was making me look. Putting that aside (as tough as it is), and at the risk slightly poking at a reputation that is playful and kind of mischievous, I cannot define 'angel' any further of who she is as a person, inside and out. You can't tell where the smile begins and the wings end. Just writing this, I'm kind of at a loss for words. And this doesn't even cover how artistically talented she is. This is a woman you will adore from near or afar."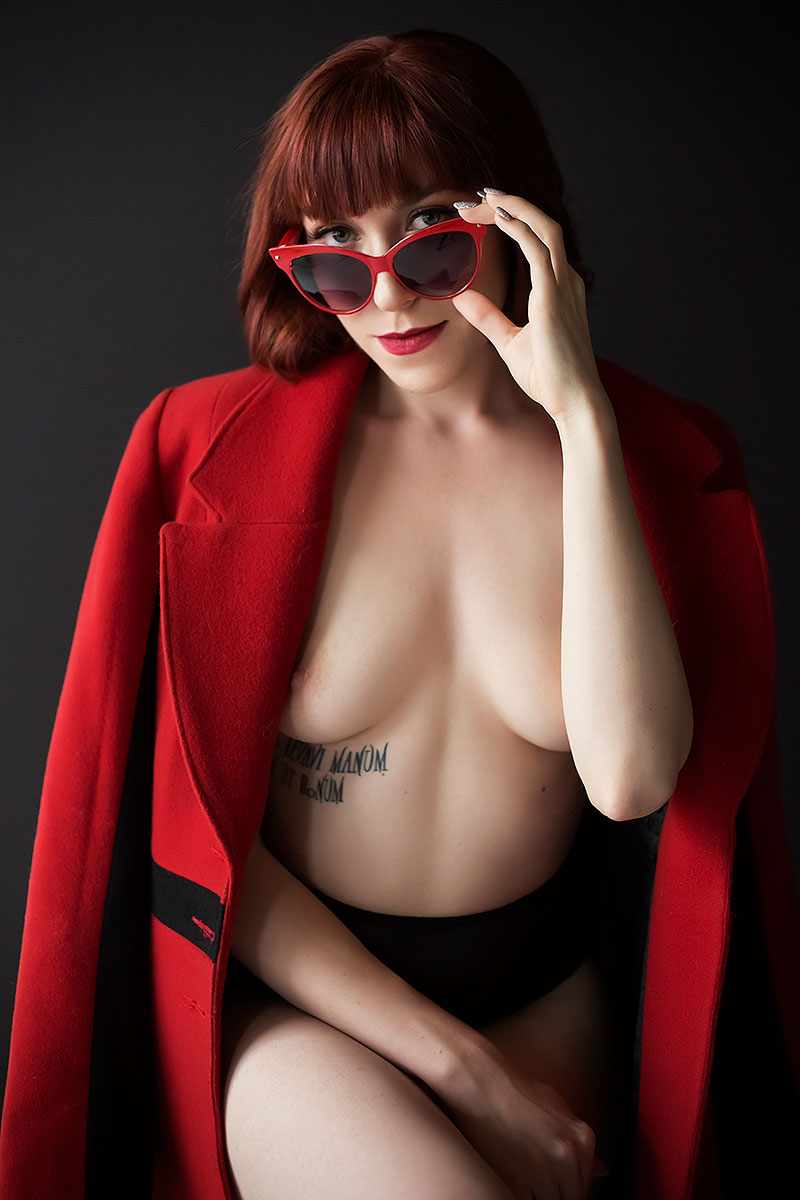 ---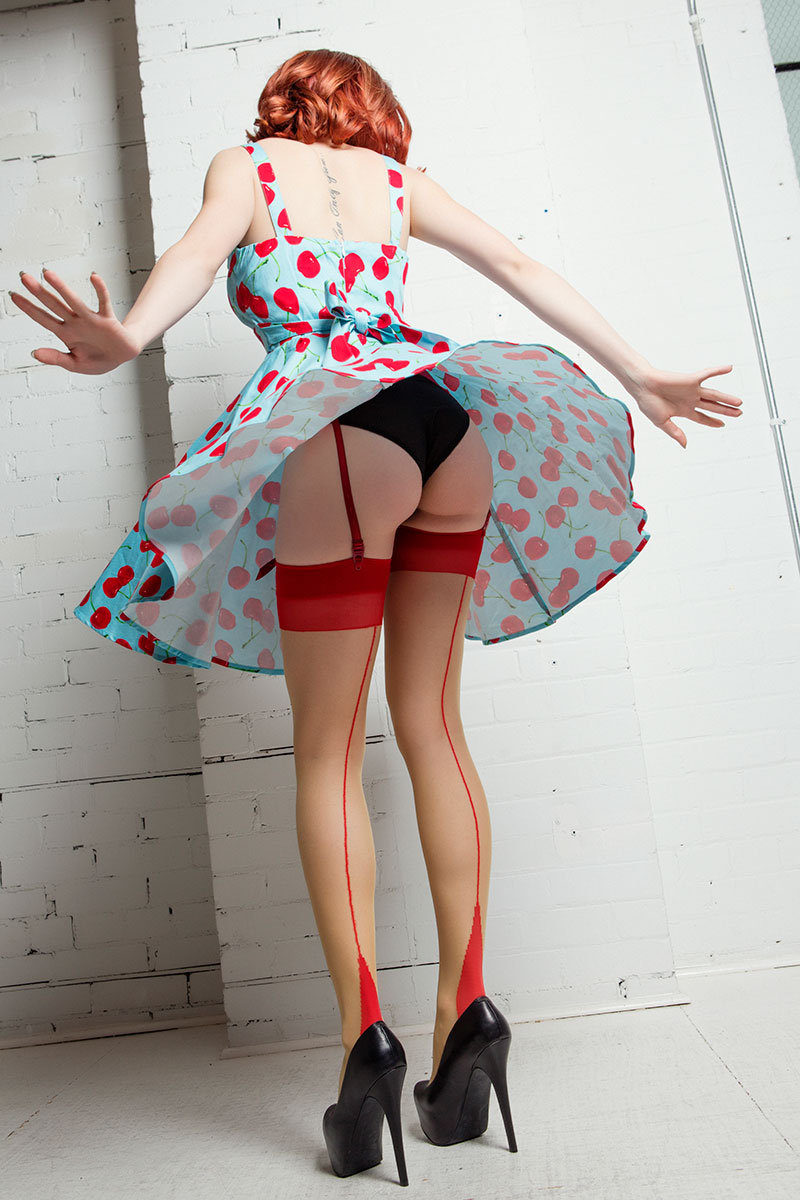 A Pleasure through and through…
"I saw her at her convenient incall location downtown. It was easy to find and very close to the financial district. Booking with Vivienne was very easy and she answered promptly and we arranged to meet.

When I first saw her at the door – I was struck by her beautiful blue/green eyes and pretty smile. She is very friendly and well-spoken. Well-educated and has a lot of thoughts on a variety of topics. I enjoyed talking with her so much that I think I took up the first half of my hour session with her just getting to know her.

Then she asked me if she could jump in and I thought she meant talk about something deeper. But she meant to jump into why I was there in the first place.

She definitely has a wild side to her."
---
My amazing, Kinky GFE…
"I know there are already reviews on Vivienne Lawrence, but I had such a great, unique experience with her that I wanted to share. It was my first time seeing her, so we had a "coffee date" first, which was really useful for setting things up.

The Coffee Date

Vivienne offers the "coffee date" for new clients. I normally wouldn't pay to have coffee with anyone, but the fee counted towards the first full session with Vivienne, so it was basically a free "get to know you" for us. I had texted to Vivienne that I loved her legs and wanted to see her wearing pantyhose or tights, so I was very happy to see that she had done so. She had listened and given me just what I wanted, and that kind of attitude towards service became even more apparent as our coffee continued. She really paid attention to what I said and got into what I wanted her to wear and do, what sorts of kinks and preferences we shared, and how she could give me the best kinky GFE possible.

Vivienne was absolutely gorgeous, even better than she looks in her photos, but it was her interest in finding out just what would make me happy that really makes her special to me. She even took notes, taking down a few preferences and the kind of outfit I wanted her to wear. She took my desires seriously, took down the little details, and made me feel good about asking for them.

The Session

I met Vivienne at an easily accessible downtown location, and was happy (but not at all surprised) to see that she looked just how I wanted her to. She didn't just say "yes" to everything over coffee just to get the booking – she had made the effort, and honestly seemed happy that I was happy.

We had realized over coffee we shared a few kinks, and I wanted to share a few things with her on my laptop. I had brought over a bottle of wine, and so I took my time exploring Vivienne's long, beautiful legs while I showed her some images I'd saved beforehand. She played along fantastically, telling me how she would feel if it was her in that situation, how she would react and what she might say, and just had a great enthusiasm about my fetish-fantasies.

She seemed hungry for it like an excited lover, with great passion and energy. It really was like seeing a girlfriend who'd been away on a trip, and just wanted to get her lips on you after having missed you. She didn't rush me at all, and just like when I came in, just seemed to be happy that I was happy.

Vivienne's Appearance

She's amazing gorgeous, someone I'd probably get in trouble for staring at if I saw them in public. Her features are sharp and well defined, but still delicate and feminine. Her eyes are just a brilliant, deep colour that draw you in, and are just great to look into as she listens to everything. Her skin is perfect and is of a beautiful, fair tone.

It is mostly her face that stays in my memory, but that's not to say her body isn't great too! Vivienne's in fantastic physical shape, athletically slim and attractively endowed, with a great butt that's just a joy to cup and feel, and breasts that just invited me to stick my face into them and get lost in there.

I liked that she still had some pubic hair when I saw her. It was neatly trimmed and obviously very well taken care of, but it was there, and it was little part of her that I really liked. It just made sense considering how the experience with her felt so natural and real, like a perfect GFE, that she'd have a little neat patch of pubic hair like many women do.

Final Summary Points

Incredibly attractive with a beautiful face
"Coffee date" is good chance to discuss kinks, preferences, specifics
Amazing enthusiasm, passion, energy

I honestly cannot recommend Vivienne enough, she has a combination of beauty, energy, and dedication that amazes me. I've blown my "fun" budget for the time being, but when I'm ready again (or if I'm just in need of an incredible GFE to cheer me up), I know I'm going to look up Vivienne first to see when she's free."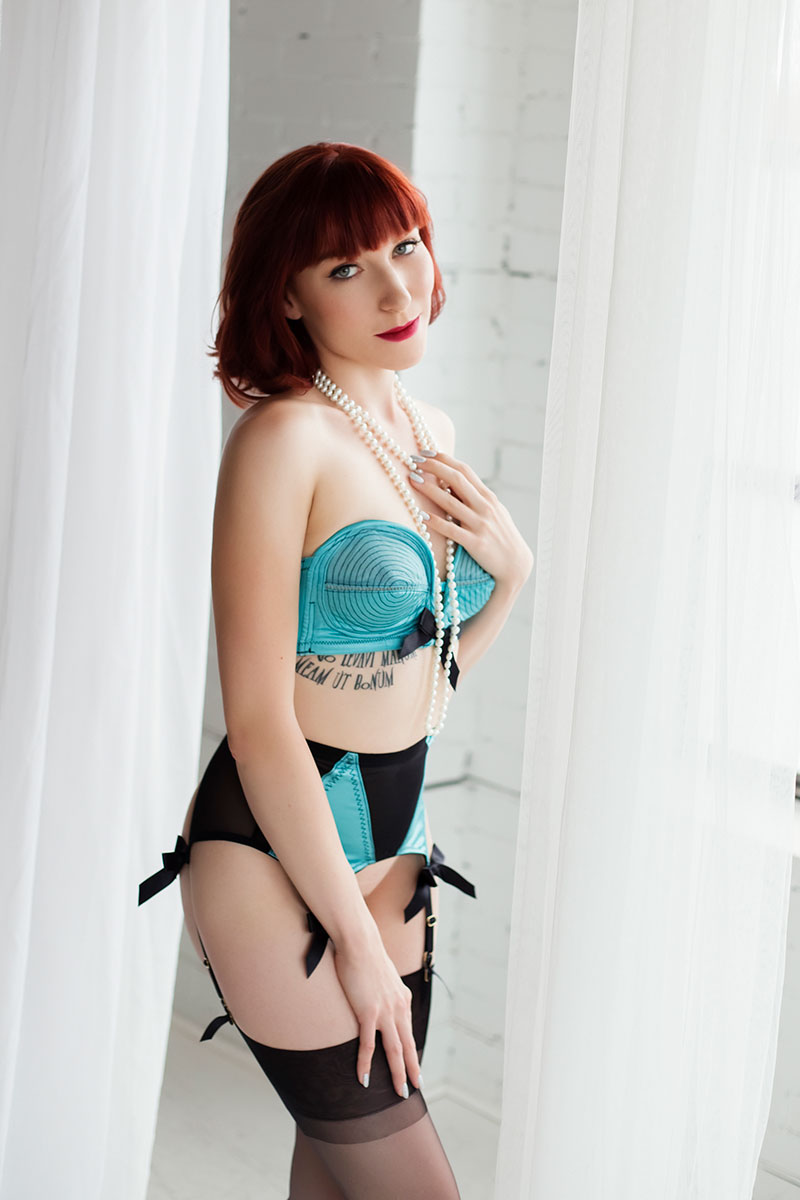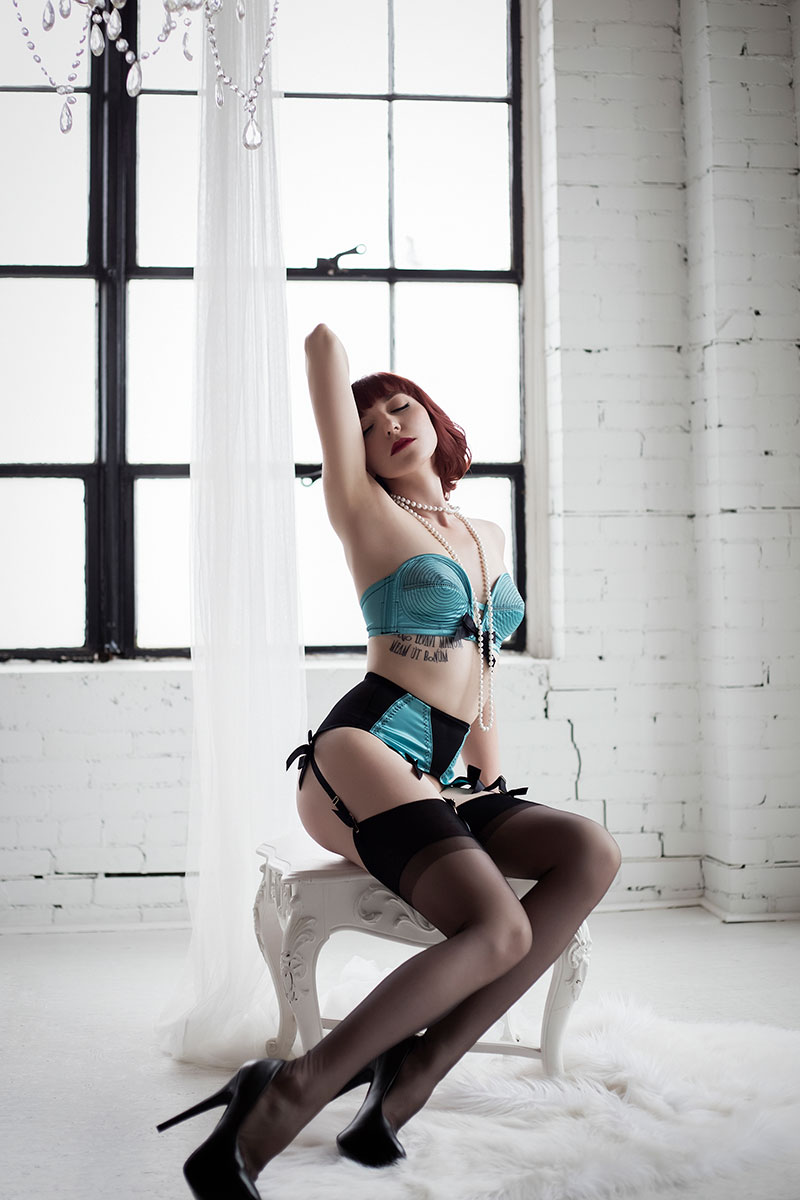 ---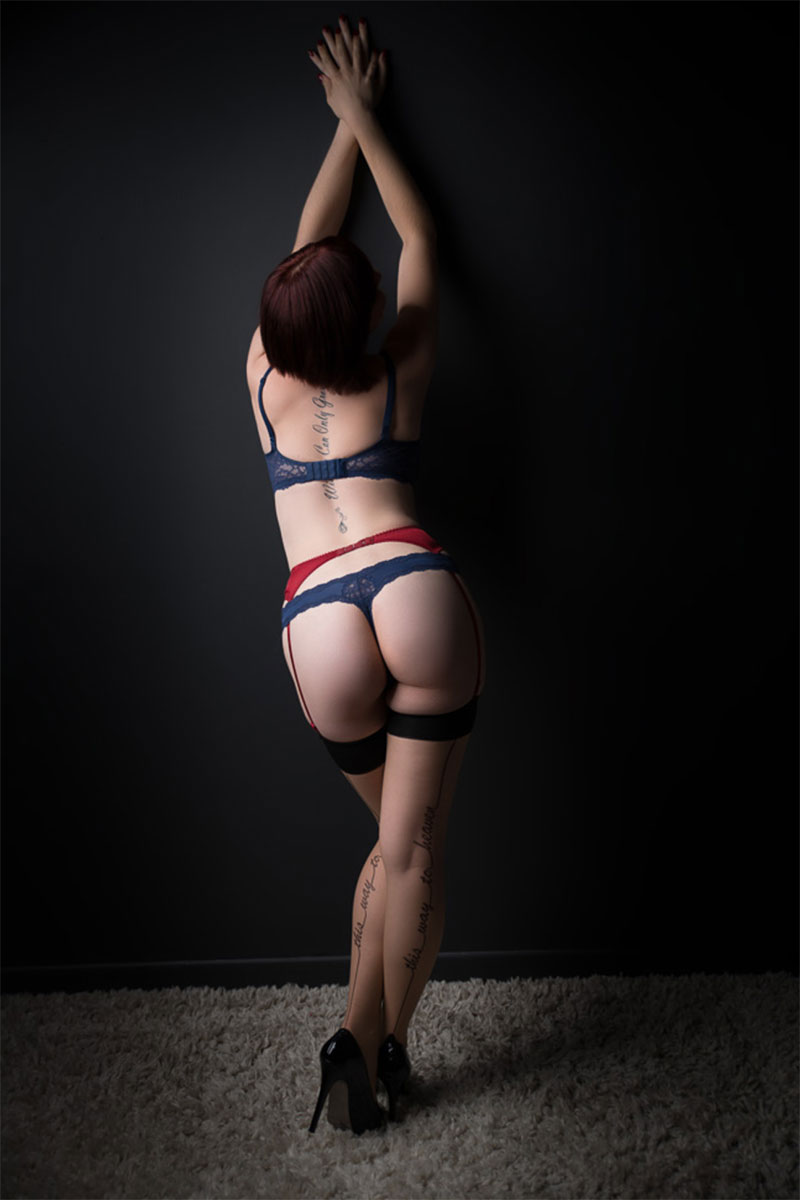 Girlfriend with a passionate Edge…
"I had the pleasure of seeing Vivienne and had an amazing time with her.

She is a young, smart, beautiful red head with what I'd call European looks and a very charming personality.

She has stunning green (with a mix of –blue) eyes and a fit, natural fair skin body.

She's in her early 20's but she is very mature and educated; she is a great conversationalist.

She stands at about 5'5″ and has an all-natural body; toned by pole-dancing lessons. She has a nice juicy ass (size 36) and a pair of beautiful 34C breasts. Her pictures depict her body well. But I must say that they don't do much justice to her face: she's more beautiful in person than in those pics.

I would say that this was an intense GFE session. GFE with an edge. She was truly interested in my well-being and satisfaction; but I could tell that she was enjoying our time together as well. All in a very passionate way. And there wasn't a moment when I felt that she wasn't into the session, from the beginning until the end. By the end of our time together, I was feeling like a million dollars.

I will see her again. And I look forward to it.
---
A tryst to remember…
"On Saturday, I decided to pay a re-visit to Vivienne Lawrence. I booked in advance (but booking was easy as texting) to see her at the Downtown location.

I started the new year spending some time with this beautiful girl and I had such a good time that I decided to continue exploring how things could go with her over time. From good, to great. No doubt. Familiarity pays off.

Viv is a very beautiful young redhead. Shoulder-height hair with beautiful light blue/green eyes. Fair skin tone. Nice body, all natural. One really small tattoo on her arm and a brand new on her back (I don't mind them, I actually appreciate good ink… but some of you might not). Nose piercing that complements her facial features. Pictures depict her very well. But I would say that I actually found her more beautiful in person.

Quite mature for her age, I'd say. Very smart. Great conversationalist and with a great attitude. Oh, and she even pole-dances! She's the kind of girl that really shows interest in you and wants you to enjoy your time with her, while enjoying that time herself, I must say. And absolutely great C O M P A N I O N. I'm not into posting reviews of re-visits but this time, and I don't see that happening again, I decided to give it a go. Yes, I will be seeing her again. But some other girls have appeared on my radar, though. So, don't know. Maybe I'll ask Viv to join, since she's really into that.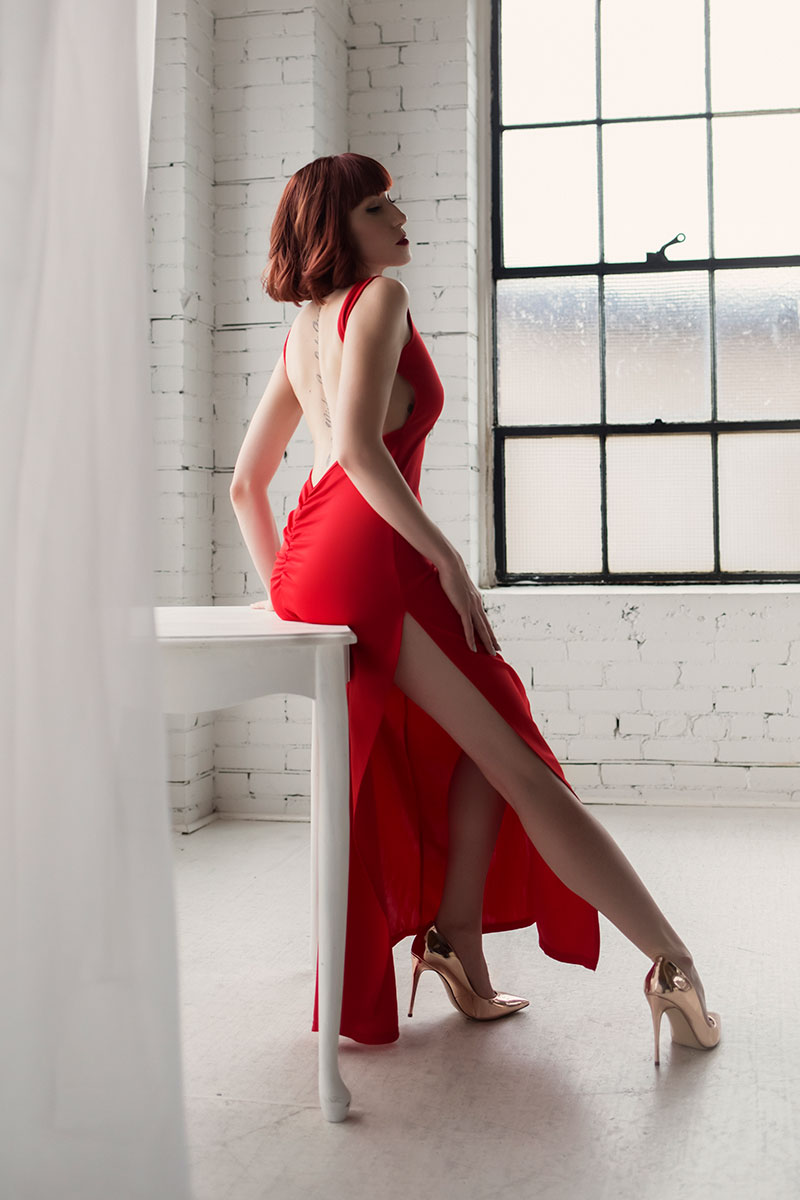 ---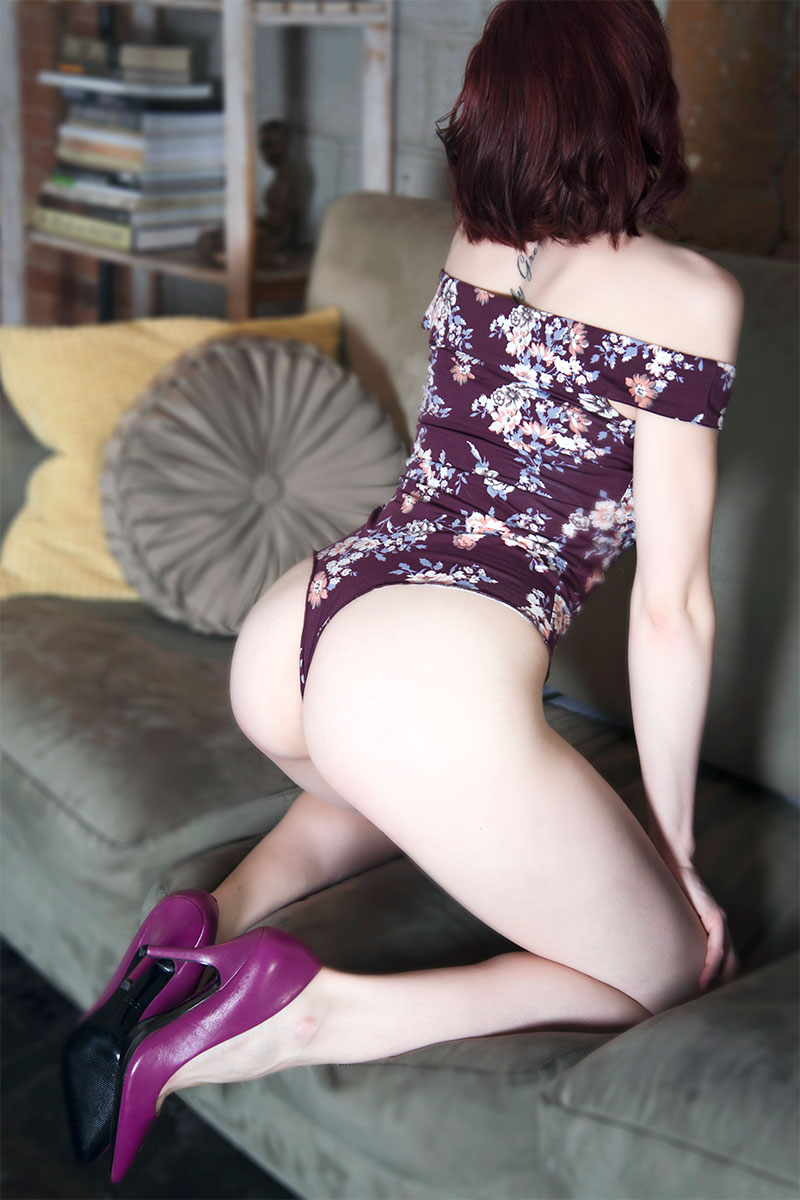 One Very Delighted Gentleman…
"I had the pleasure seeing Vivienne Lawrence the other day and wow what a great time. She is located in a beautiful condo near the Eaton Centre with a great view of the city. After enjoying a glass of wine I took a quick shower and met her in the bedroom. She was not only very passionate but it was obvious that she knows what to do to make a man happy. A great and memorable encounter. A very beautiful and intelligent woman with a tremendous body. I had a great time talking to her about various matters. You will not regret seeing her. Highly recommended.
---