Rates
I'm excited to meet you, and can only imagine the adventures we will share.
The question becomes- what do you crave? As an open-minded individual, I would love to discover what inspires your passion, and that which quickens your pulse. Kindly visit my FAQ section before requesting a session at vivienne.lawrence@protonmail.ch.
Toronto Independent Escort + Companion
I am available to men, women, and couples of all backgrounds possessing a maturity of 30+. I do not discriminate based on gender, race, ethnicity, religious belief, ability, etc. The rates listed below are for entertainment purpose only.
Allow me to welcome you to my private atelier, a gallery-inspired location in Kensington Market. Should you prefer a private rendez-vous chez vous, I offer outcalls to four-star plus hotels in the downtown core and the Toronto Airport (YYZ), with an additional rate to cover transportation. Please view below for recommendations! Visits to private abodes are available to regulars after a minimum of three visits, and for a minimum duration of two hours. All of the rates below apply to bookings reserved with a minimum of 24 hours notice.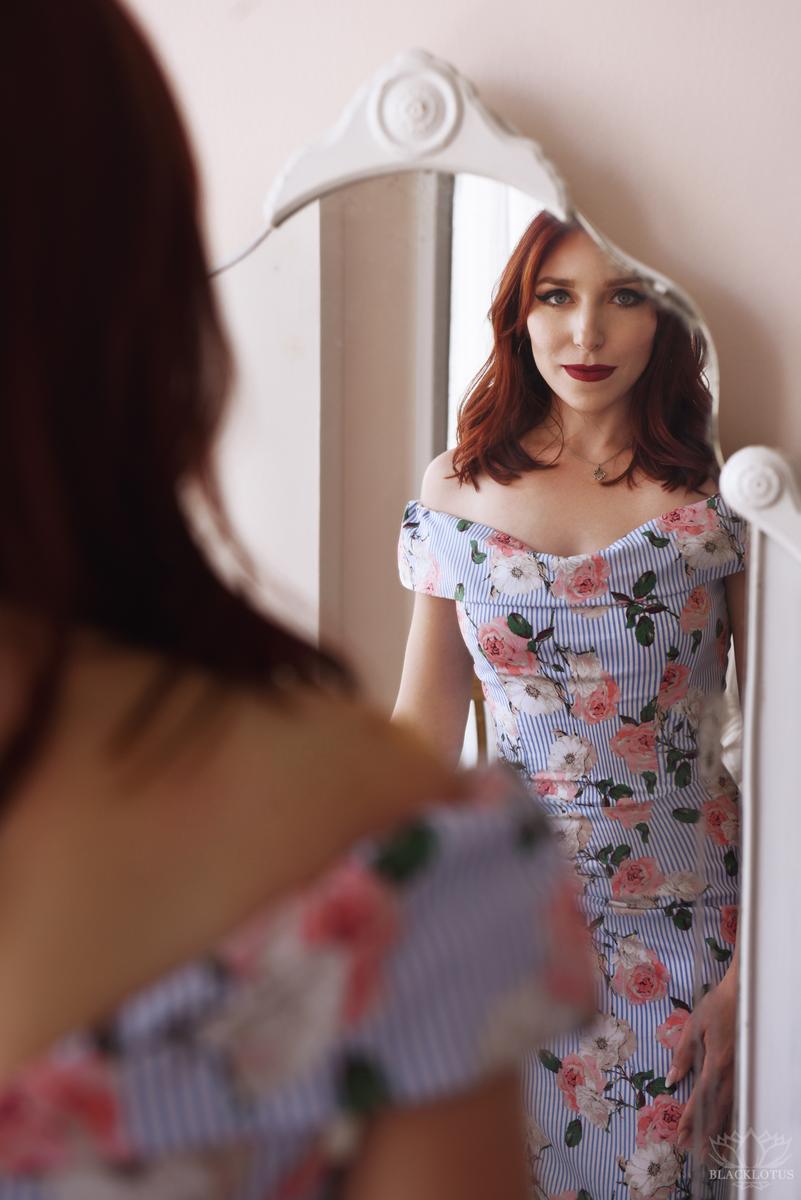 Incall
Toronto
A zen-like gallery location is available in Kensington, great for art lovers! Alternative location in the Garden District are available for those with cat allergies, with a minimum of 24 hours notice. For extended dates over 24hours, kindly inquire privately for rate structure.
America
"US" rates as entered below are applicable when I am touring within America. I offer hour-long rendez-vous while touring US cities at the cost of $650/hour USD for incall, or $700 USD outcall.
| Duration | Description | Canada | US |
| --- | --- | --- | --- |
| 90 minutes | "Amuse-Bouche" | $650 CAD | $900 USD |
| 2 hours | "Soft Embrace" | $800 CAD | $1100 USD |
| 3 hours | "Playful Distraction" | $1200 CAD | $1500 USD |
| 4 hours | "Afternoon Delight" | $1600 CAD | $1900 USD |
| 5 hours | "Linger" | $2000 CAD | $2300 USD |
| 6 hours | "Dinner & Dessert" | $2300 CAD | $2700 USD |
| 8 hours | "Spend the Day" | $3000 CAD | $3700 USD |
| 12 hours | "Rise & Shine" | $4000 CAD | $5000 USD |
| 24 hours | "All Yours" | $5000 CAD | $6000 USD |
Couples
Inspire me together! Please add an additional $100 CAD (total). As an authentically bisexual creature, I simply love to play, within the boundaries that the two of you have established together. I require contact from both partners before proceeding with a booking.
Overnights
Kindly note that overnights require time for sleep, dinner, and entertainment of choice (I highly recommend a gallery visit or perhaps the theatre!). Having coffee delivered for us in the morning is highly encouraged 😉
Outcall
| Outcall Location | Additional Fee |
| --- | --- |
| Toronto | My Standard Rate + $50 CAD |
| YYZ Airport | My Standard Rate + $80 CAD |
| United States Outcalls | My Standard Rate + $50 USD |
Recommended hotels in Toronto
The Four Seasons, The Hazelton, One King West, The Gladstone, The Drake, The Beverly, Shangri-La, The Hilton, Westin Harboutfront Castle, Bisha Hotel, King Omni Edward, and The Grand Hotel. I accept requests for outcalls to hotels four stars plus.
Where to dine in Toronto
Hungry for a lasting encounter? Here are a few of my favourite places to dine in Toronto: Ja Bistro or Miku (sushi lovers), Nawlin's (southern cuisine),  Richmond Station (for the eclectic and refined), Terroni (Italian comfort), Belfast Love (a proper pub, mind you), Patria (Spanish flare), George Restaurant (the pride and joy of George Brown College), Grey Gradens (my favourite), Big Trouble (creative Chinese fare), Windsor Arms or the Art Gallery of Ontario (AGO) for afternoon tea.
Private Residences
Outcalls to private residences available exclusively for trusted, regular clients at my discretion.
Deposits & Cancellation Policy
My companionship style is such that I rarely entertain more than one encounter per day. I much prefer to connect with a curated number of disguished suitors, so that I can fully invest my attention and presence with you when we are together.
I highly value your time, and expect the same curtesy in return. As accomplished adults, schedules can often be hectic, dynamic and fluctating. Consequently, the best way to secure our time together is through submitting a deposit and booking with ample notice. This demonstration of integrity goes a long way towards amplifying my anticipation to meet you.
Deposits:  a deposit of 50% is required for all new suitors, and for all date packages of 3hours or longer. Established clientèle are welcome to send a 25% deposit for bookings under 3hours in length. I accept deposits via e-transfer for Canadian suitors, P**P** for international suitors, and via Bitcoin for the extra privacy-conscious.
Rescheduling:  If ever you need to reschedule, I kindly request that you give me as much notice as you possibly can. For those that reschedule with more than 24hours notice and within the next 30 calendar days, the deposit can be applied towards the rescheduled visit.
Cancellation Policy: Cancellations with over 24 hours notice do not carry a penalty. Cancellations made with less than 24hours notice carry a 50% cancellation fee, to be paid within 24hours of cancelling. The deposit will serve as the cancellation fee in bookings of three hours or more, otherwise the fee can be paid in the same fashion as deposits (e-transfer/Bitcoin/P**P**).
Intro Coffee Screening & Social Only Dates
For first time hobbyists, I offer an introductory 30 minute social "coffee date" to act as a form of screening.
Are you a caffeine-addict? So am I! Let's get to know one another over some delicious coffee in a social setting and let the spark ignite! Cocktail dates are welcome for when the coffee shops close. This is perfect for the first time suitor who does not have references and who would like to make a great impression. Screening: $250/hour social date.
For the busy go getter who wants to connect over lunch or cocktails but can't stay for more, I offer social-only rates of $250/hour, $500/2hours, $700/3 hours. The latter cannot be combined with private time.
Getaways & Travel
I am available for Travel within Canada, within the United States, Europe and Australia, with sufficient notice. Visit my Travel page for more details. Fly-me-to-yous available for a minimum $2,500 CAD booking, within North America only. Internation travel outside of tours for a minimum $4,500 CAD booking. Ask me about my new option for shorter destinations, my "train-me-to-yous" for those within a six-hour radius from Toronto. All travel dates require a 50% deposit, with the remaining 50% balance is due upon my arrival (non-negotiable).
Gifts & Extended Time
Monthly Retainer
Simply can't get enough of me? Non-exclusive monthy arrangements are available starting at $8,000 CAD a month.
Can I spoil you? Yes, here are some suggestions…
Black Sheer Classic or Back-Seam stay-up stockings. I have a deep love of stockings, garter belts, and crotch-less tights.
Gift Cards to Elmwood Spa and Hammam Spa to help me unwind.
Sephora gift card
Yoga Membership: to Yoga Sanctuary, or Yoga Tree (in Toronto, Canada). Alternatively, I accept e-transfers that go towards my personal training costs. I'm happy to wear my yoga pants in session as a thank you 😉
Agent Provocateur gift cards or Sets: 32D, Garters: SM, Panties: "2."
Coffee: Pilot, Balzaac's, AM: Coffee for Tired People, Jimmy's,  or simply suprise me with a 1lb bag of your favourite blend 🙂
To sip: Grapefruit Perrier, Veuve Cliquot, Woodford Reserve, Blatan's Bourbon (the one in John Wick- it has a horse on the cork), Coke Zero,  Guinness.
Books: I enjoy personal finance. I also very much enjoy a good laugh, so if you have read something hilarious, I'm down to clown.
Email & Sexting
Email correspondance and texting/sexting between visits is reserved for select suitors who book either frequently (more than twice per month) or who book multihour (4 hours +) engagements. Otherwise, continued correspondance packages are available for $500/month, payable in person or via e-transfer.